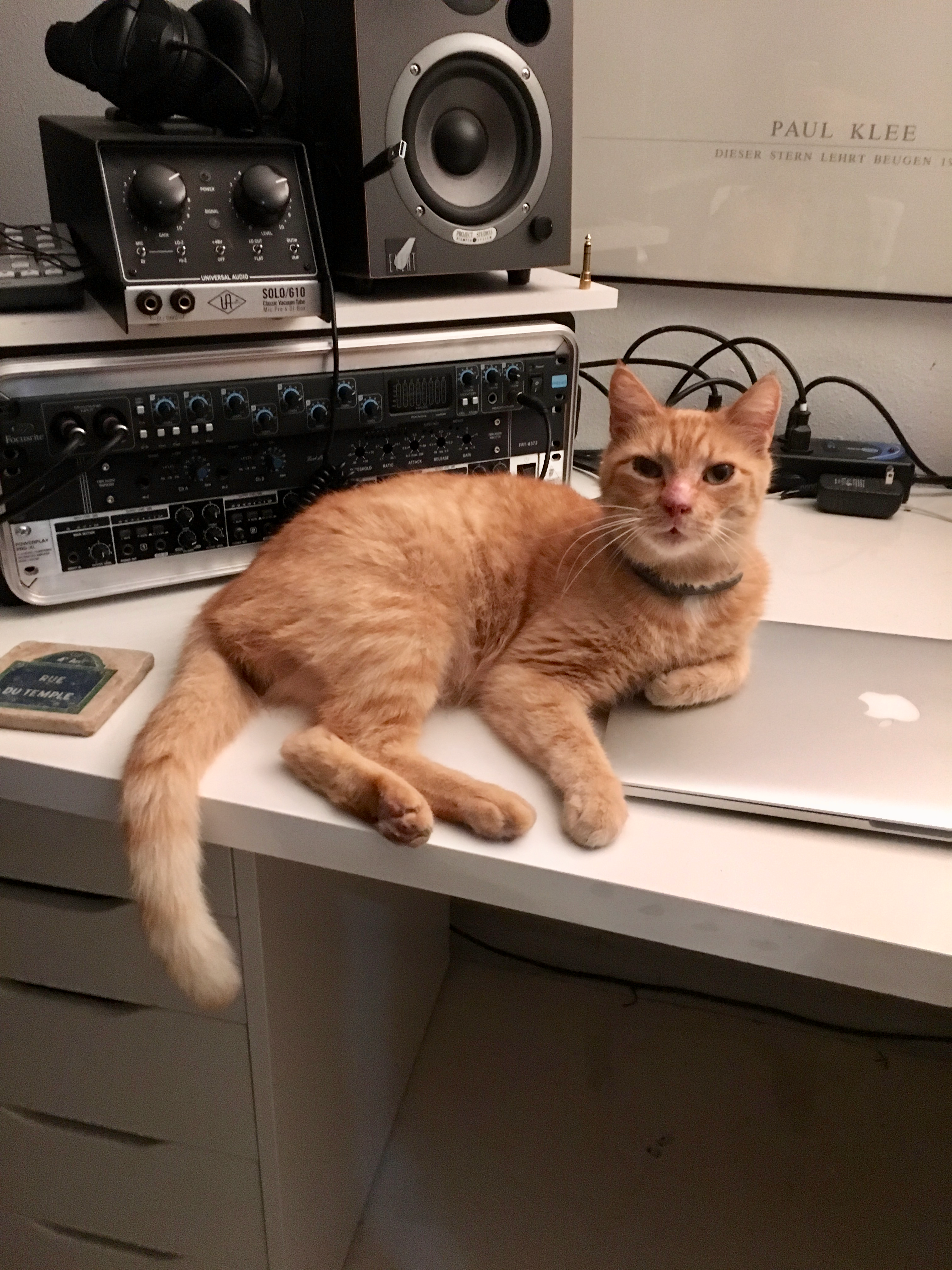 I finally unearthed my neglected studio, reattached the many black cables, blew the dust off the preamps, and immersed myself in recording. Last week I did some solo piano tracking on the Steinway, but tonight I finally started blending things with all the electronics.
Here's a sample of what twenty minutes in this environment produced. I took a solo piano piece from the earlier session and mixed it synthetics and strange instruments, in this case a child's melodica. The low orchestra drone is Miroslav's Philharmonika library, the ostinato is played on Sculpture, and the nasal sounding chord swells are the melodica (recorded into the UA 610 and a Neumann TL 103). All inputs ran through my wonderful new Focusrite Saffire Pro 40 interface at 96Khz/24-bit. This thing is amazing.
"Arctic", audio mp3
Fun tidbit: the ostinato bit, though improvised, was scored automatically via MIDI in Logic. Pretty cool to see it notated.