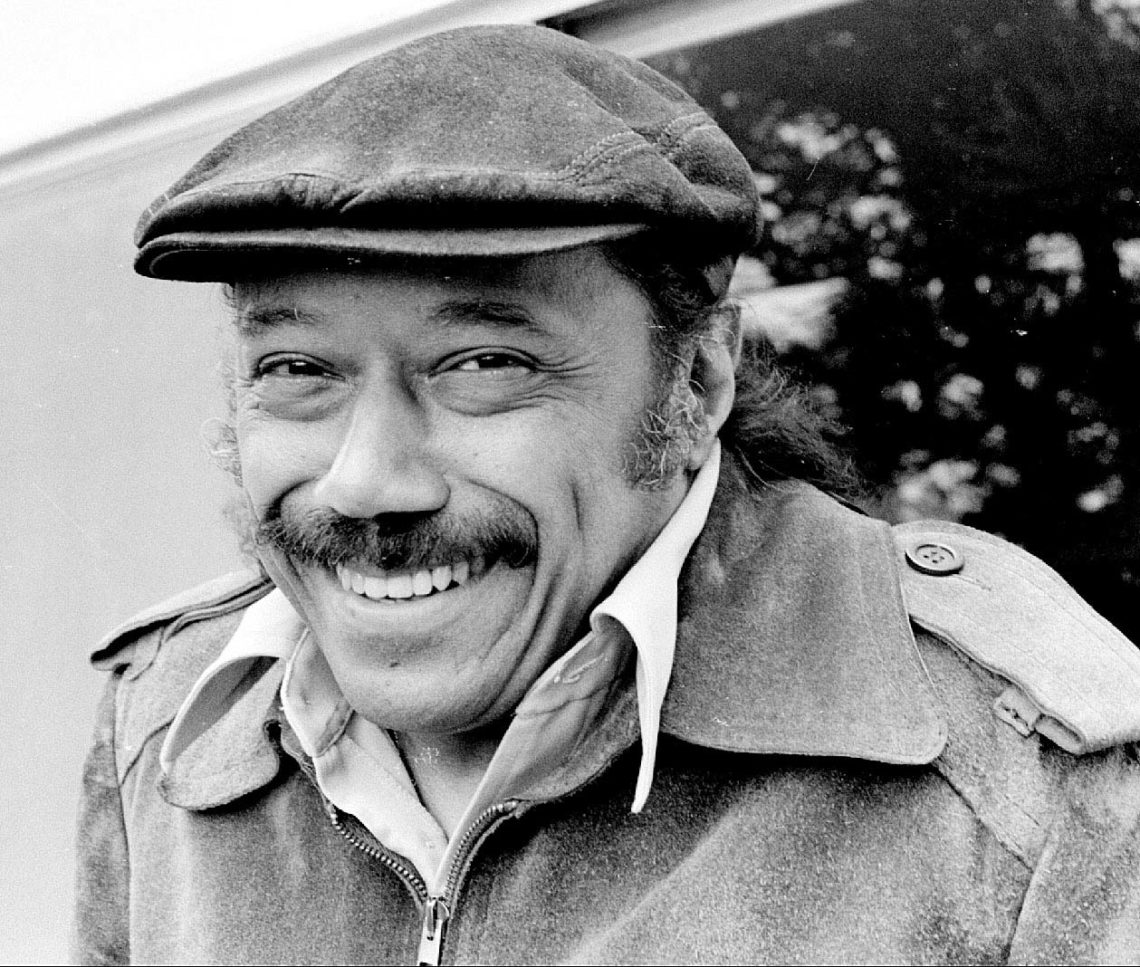 Horace Silver Transcription, "Peace"
Horace Silver made his name working alongside Blakey, Rollins, and countless others. But later he would part ways with be-bop to explore the funkier aspects of jazz. His strong sense of groove and catchy soloing inspired a generation of new pianists starting with Ramsey Lewis, Joe Sample and Les McCann. Silver also penned a catalog of memorable compositions including "Song for My Father," "Gregory is Here," "Nutville," "Nica's Dream," and "The Jody Grind." Of these, many became jazz classics and some even enjoyed mainstream commercial success (and we all know Steely Dan borrowed one of his bass lines).
And then there's "Peace." This simple ten bar tune wanders through several keys tracking a melody as distinct as any in jazz. And it's slow — a real toe-tapper at 48 bpm! The wide-open tempo allows Silver the opportunity to not only showcase his melodic improvizing abilities, but also his rhythmic prowess. You'll notice throughout this solo, he's always playing to the underlying pulse, typically subdivided as 32nd notes or 16th note triplets. Notating this was very challenging, especially in the first few measures where he lays back on the phrasing considerably. By the second chorus the rhythm section is swinging, which makes everything clearer. Also, note his use of Whole Tones on the descending changes (Cm7(b5) B7) — he does this every time.
Try playing along with the recording while learning this. It's an excellent example of how to solo on a slow ballad.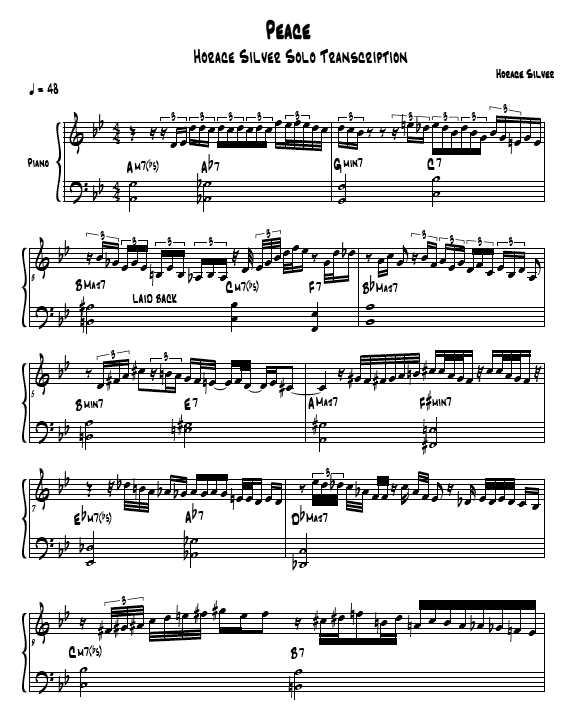 Here's a link to the full transcription PDF. And here's the recording itself. His solo starts at 2:27. Note there's a mistake on the chart above. In bar 9, the chord is a C7 not a C half-diminished 7.