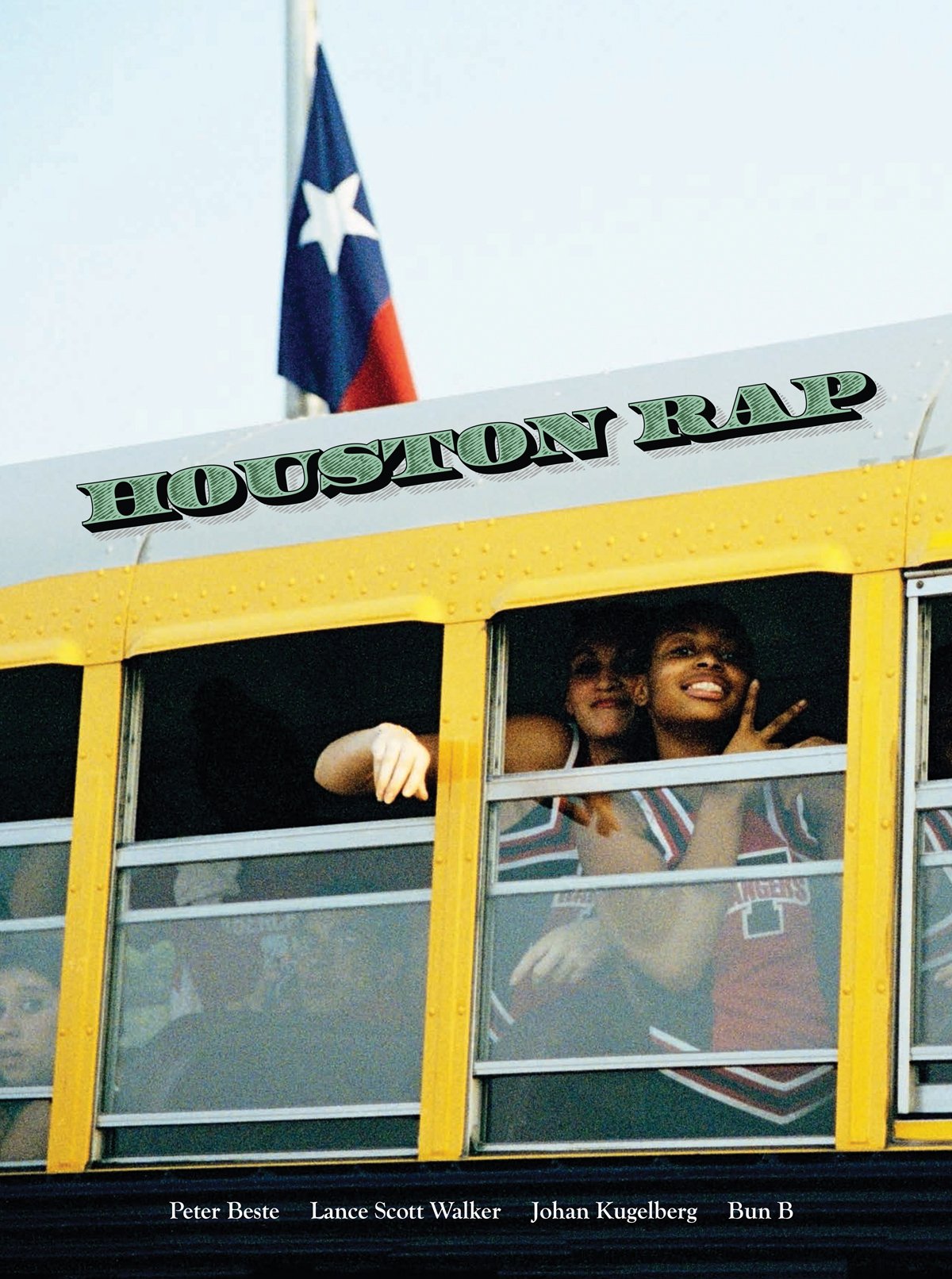 Houston Rap is a coffee table-sized collection of photographs and interviews deftly spliced together, documentary style, to create a narrative about Houston's historic rap music scene. Though editors Walker and Beste present the often-brutal content without additional editorial commentary, the format turns out to be rather effective: the interviews and photographs speak for themselves. To that end, Houston Rap is a historical document that should be studied more than casually enjoyed. Not that one could possibly find anything casual about these stories.
Topics:
Northside, South Park, 5th Ward: Houston's rap epicenters.
Rivalries. Rappers often identified themselves by their neighborhood. Gang violence common.
Guerilla marketing — cassette tape pop-up trunk sales
Music noted for its differences with LA/NYC rap.
Subject matter: honesty and authenticity instead of lies and boasts
Rick Rubin interest: emergence of the Geto Boys
The influence of DJ Screw on the the music scene
The emergence of Purple Drank and Sherm
DJ Screw death raises awareness of "drank": codeine-based cough syrup criminalized
Drug crimes treated more harshly than violent crime
Nutrition issues in poor neighborhoods
Rap culture touchstones: slab cars, screw tapes, Corey Blount
First underground hit for scene: UGK (underground kings), "Something Good"
Vanilla Ice rap battles with Willie D (it did not go well for Mr. Ice)
The Bun B factor
After hours club culture
The book includes a poster and a 45 rpm of DJ Screw. Being a vinyl lover, this add-on really made me happy.
Highly Recommended.
https://www.goodreads.com/book/show/18384580-houston-rap