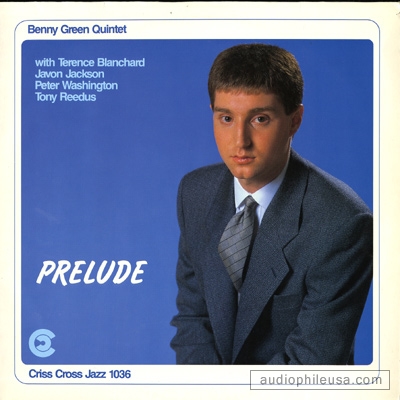 Benny Green Transcription, The Song Is You
This is the first chorus of a Benny Green solo on "The Song Is You" from his debut CD Prelude (1989, Criss Cross). The thing that's impressive about this solo is the sheer velocity and precision of it all. When you look closer you realize that he's constantly repeating himself, sometimes by whole measures. However, it's played so evenly and with such an emphasis on two and four that it doesn't matter.
Here's the full PDF: bennygreen-songisyou
Note the recurring line at measures 11-12, 27-28 and 35. He plays a variation on it in measures 13-14.
The lines at measures 5 and 15 from beat 2 to the end of the measure are identical. In general, lots of repeated bebop lines. In fact, the subsequent choruses have so much of the same stuff that you can basically study this one chorus and learn volumes about Benny's approach to uptempo playing.
Enjoy
NOTE: if you find this transcription useful, feel free to post a comment!