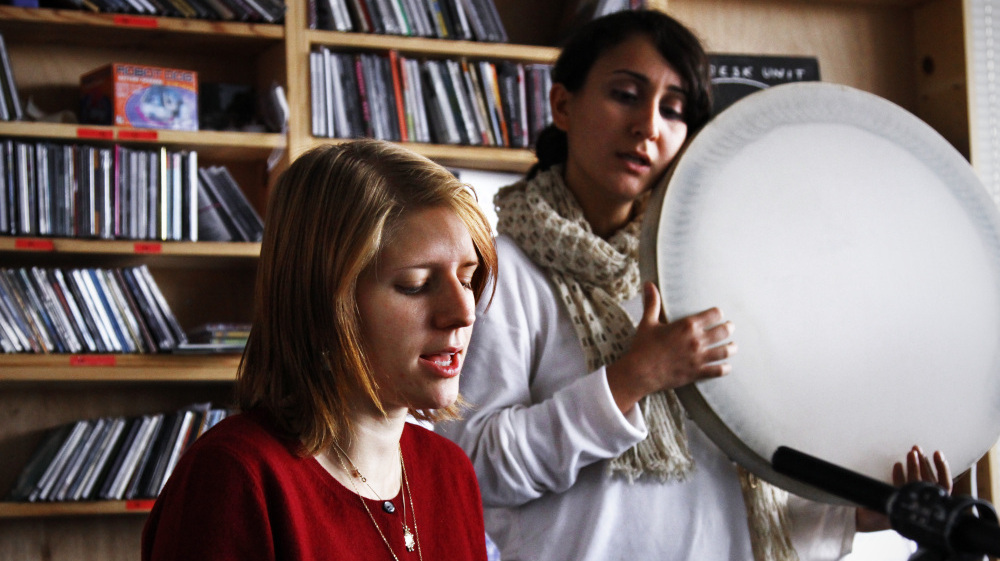 Tiny Desk Concert: Marketa Irglova
We need more of this in the world — two unaffected artists straight-up making music, no gimmicks, no pizzazz. Marketa Irglova and the talented newcomer Aida Shahghasemi performed a three song set on NPR's Tiny Desk Concert. The second piece was a real highlight, a traditional Iranian song "Dokhtar Goochani" sung in Farsi with Shahghasemi alternating between vocals and percussion. I had to pause after it ended; it's simply mesmerizing and proof that beautiful music transcends language.
http://www.npr.org/2011/11/10/142093707/marketa-irglova-tiny-desk-concert
Marketa was the co-star of the wonderful film "Once", which may be the best movie ever made about musicians. Watch it just to see the scene in the piano store where he teaches her his song "Falling Slowly." Christ, goosebumps.
Speaking of "Once," Swell Season's 2009 set on the Tiny Desk Concert is classic. If you're pressed for time, just skip to the end to hear "When Your Mind's Made Up." Glen Hansard performance is holy shit, jaw-droppingly good. And he's so casual about it. Freakish talent in that one.
http://www.npr.org/templates/story/story.php?storyId=111679769