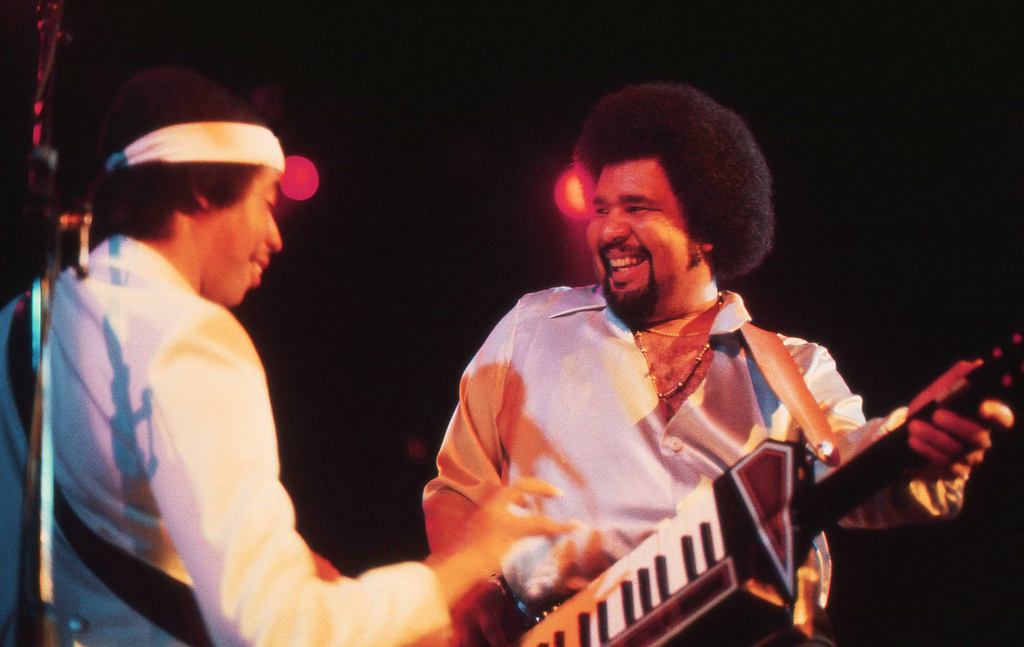 No Rhyme, No Reason: Farewell, George Duke
We all have our idols and today one of mine fell. George Duke, the veteran pianist, producer, and songwriter, passed away last night in Los Angeles at the age of 67 after a short battle with Leukemia. Fans reacted swiftly to the news of his passing. By late morning his name had become a trending topic on Twitter, thanks to the following notable mention.
George Duke appeared on a staggering 2700+ recordings (see discography) spanning straight-ahead jazz, funk, fusion, R&B, and gospel for artists such as Cannonball Adderley, Frank Zappa, Miles Davis, Anita Baker, Michael Jackson, and Luther Vandross. But in addition to his keyboard savvy, Duke was also a tremendous vocalist. In 1992, he released his first album for Warner Brothers, Snapshot, which included the song, "No Rhyme, No Reason." It became an instant R&B classic, resonating with listeners as much for its sultry feel as the heart-wrenching lyrics.
Here's what George Duke had to say about it:
"No Rhyme, No Reason" became a kind of anthem for suppressed feelings. I can't tell you how many men and women tell me how much this song means to them. It means a lot to me as well. This record put me back on the map. The biggest mistake was not making a video. But at first, no one except Hank Spann at Warners thought we had a big record. I never will forget his excitement after his first listen. I was shocked. I didn't want the song to be the first single because I didn't want people to think that this was another vocal record. It was important to have the integrity of my instrumental playing shine through. But I can't deny that he made the right choice.

I remember when Rachelle Ferrell sang the end of the song. I told her not to sing any words – just moan. In one take she simply floored me! I would not let her change it. When it's right, it's right!!
On a personal note, Snapshot was the soundtrack of my life in Berkeley, California in the mid-90s. It's hard to listen to this song without feeling the emotion of that time–even now it's still one of my favorites.
Duke had just released his latest recording Dreamweaver in July, a tribute to his wife who passed away a year earlier.
RIP.