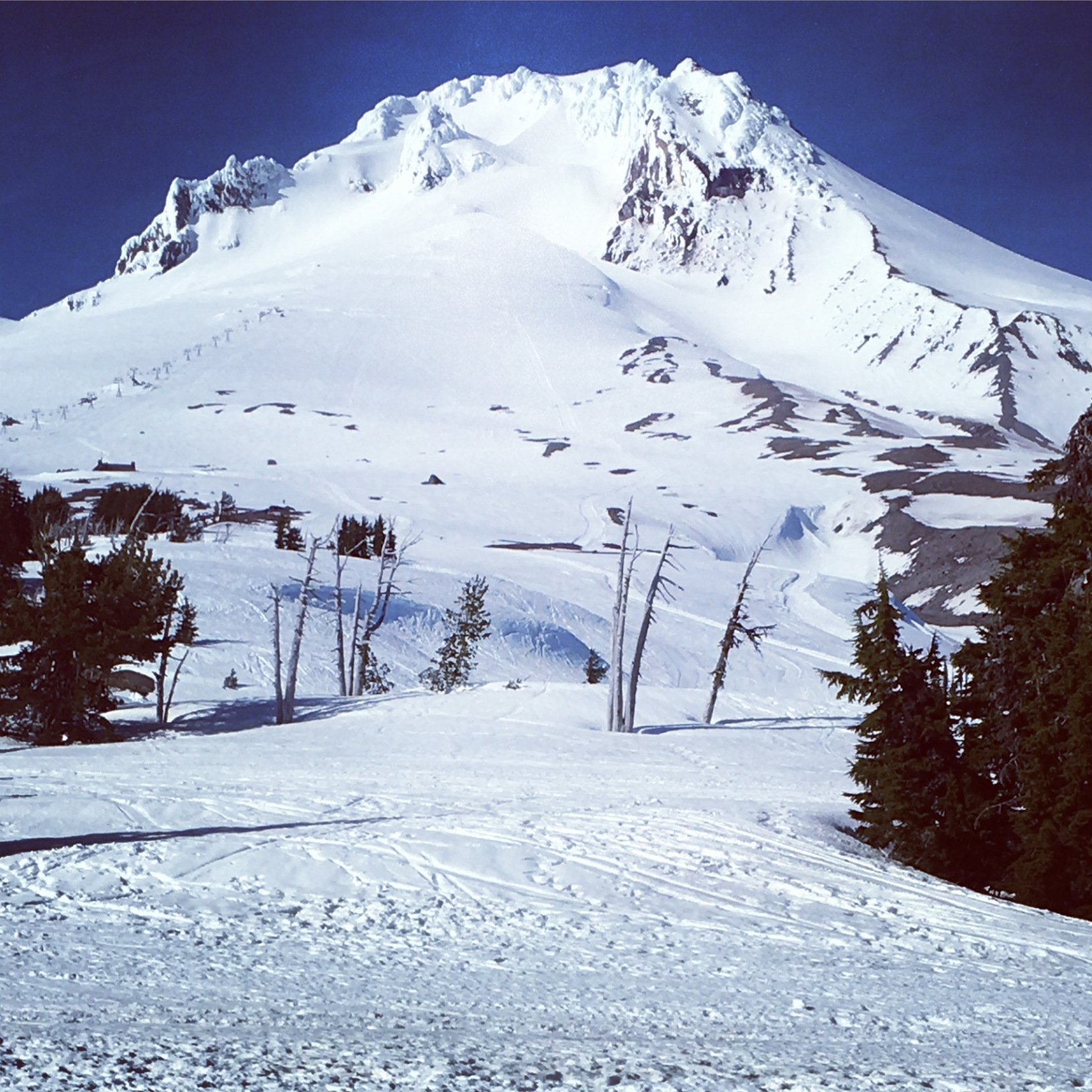 In April my family jammed into a pair of rental cars to convoy across Oregon. I hadn't been to this western outreach since I was a kid. Forty years later, I had no expectations. Mostly I was just worried about coordinating roadside eating with six highly opinionated passengers.
Here's the headline: Oregon is a ridiculously scenic place. Where else can you drive from the Pacific Ocean to the top of a snowy mountain in under four hours? (okay, besides Alaska, California and Washington).
For example, one morning we were here…
And a few hours later, we were here…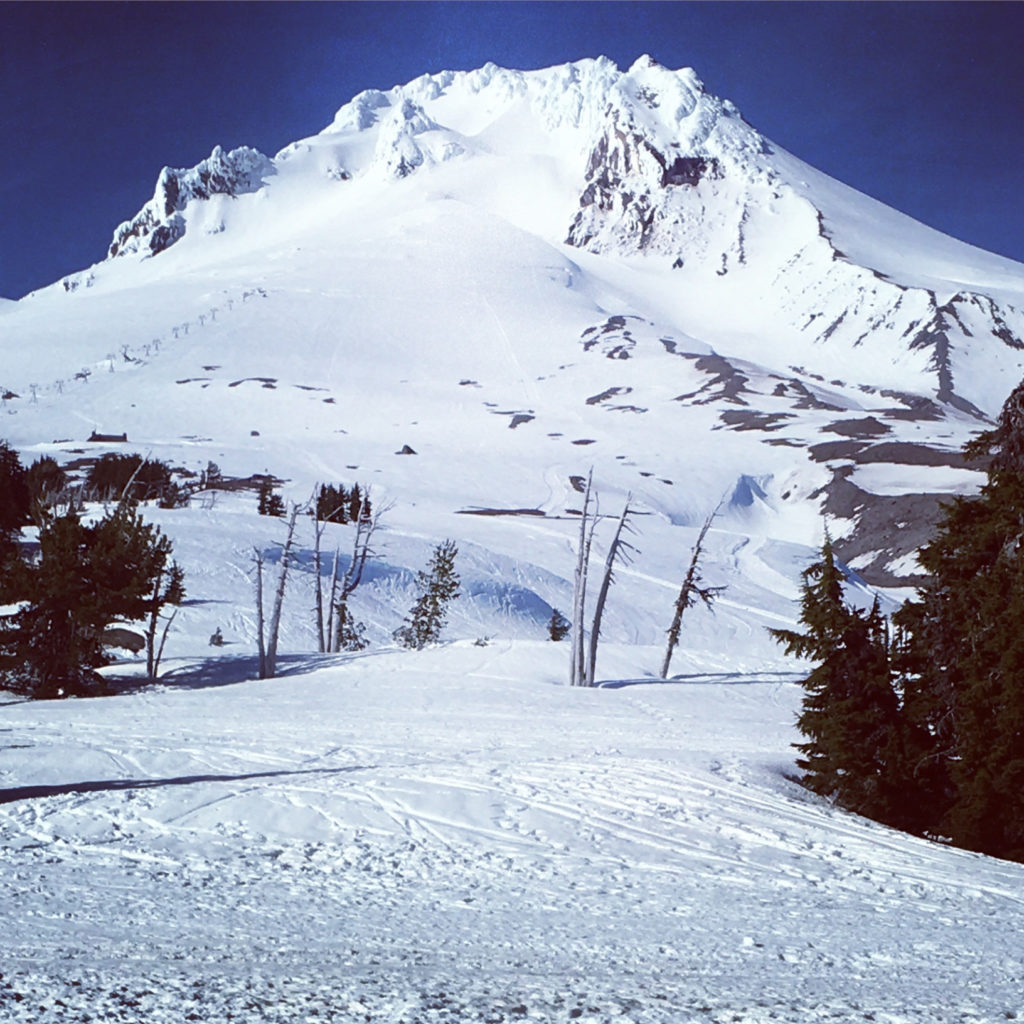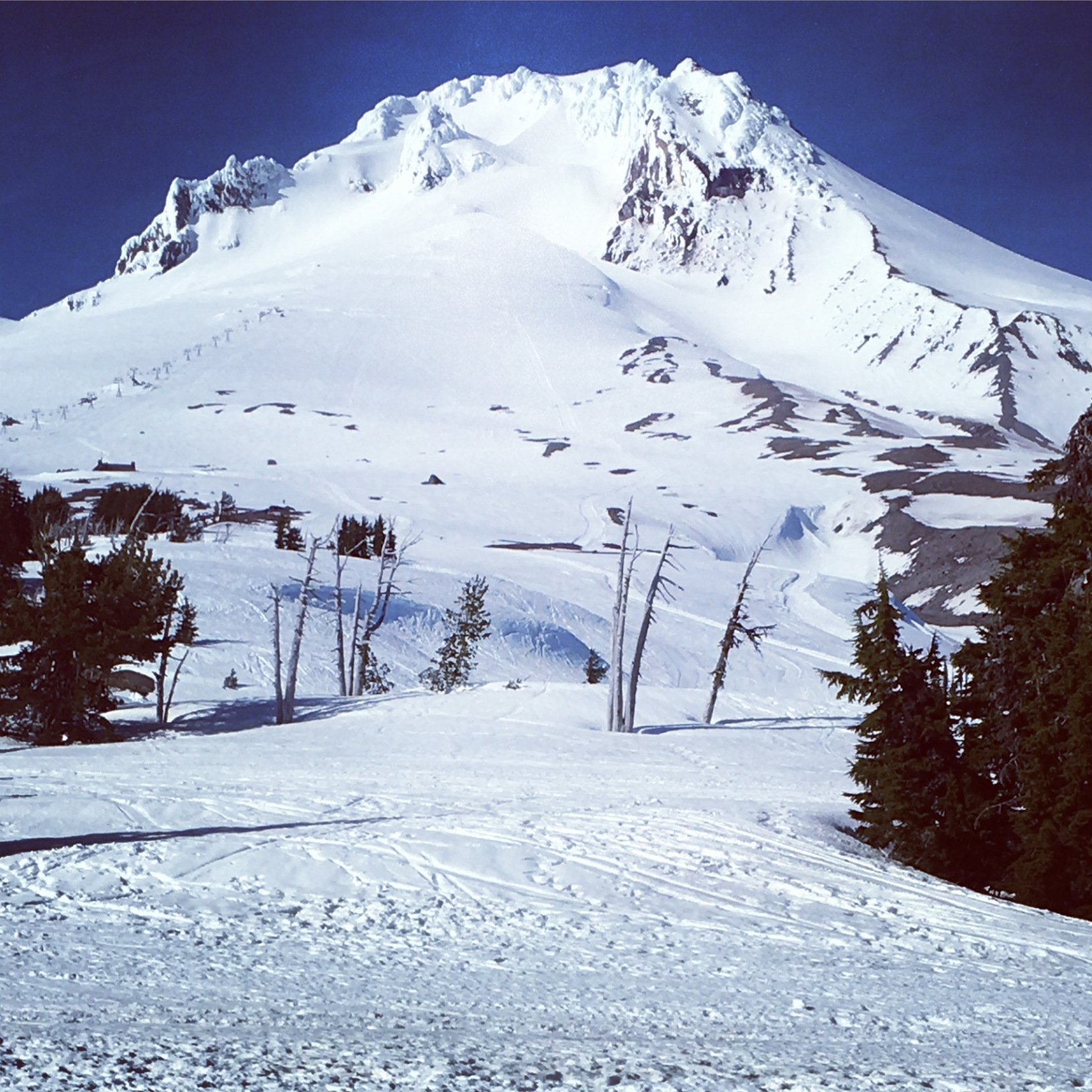 If you don't recognize it, this is Mount Hood, which reaches a peak of 11,000 feet and remains snowy year-round. A skier's delight, if only I skied.
We stayed the night at Mt Hood's legendary Timberline Lodge, the '30s-era hotel made famous by a certain 1980 horror flick. Look familiar?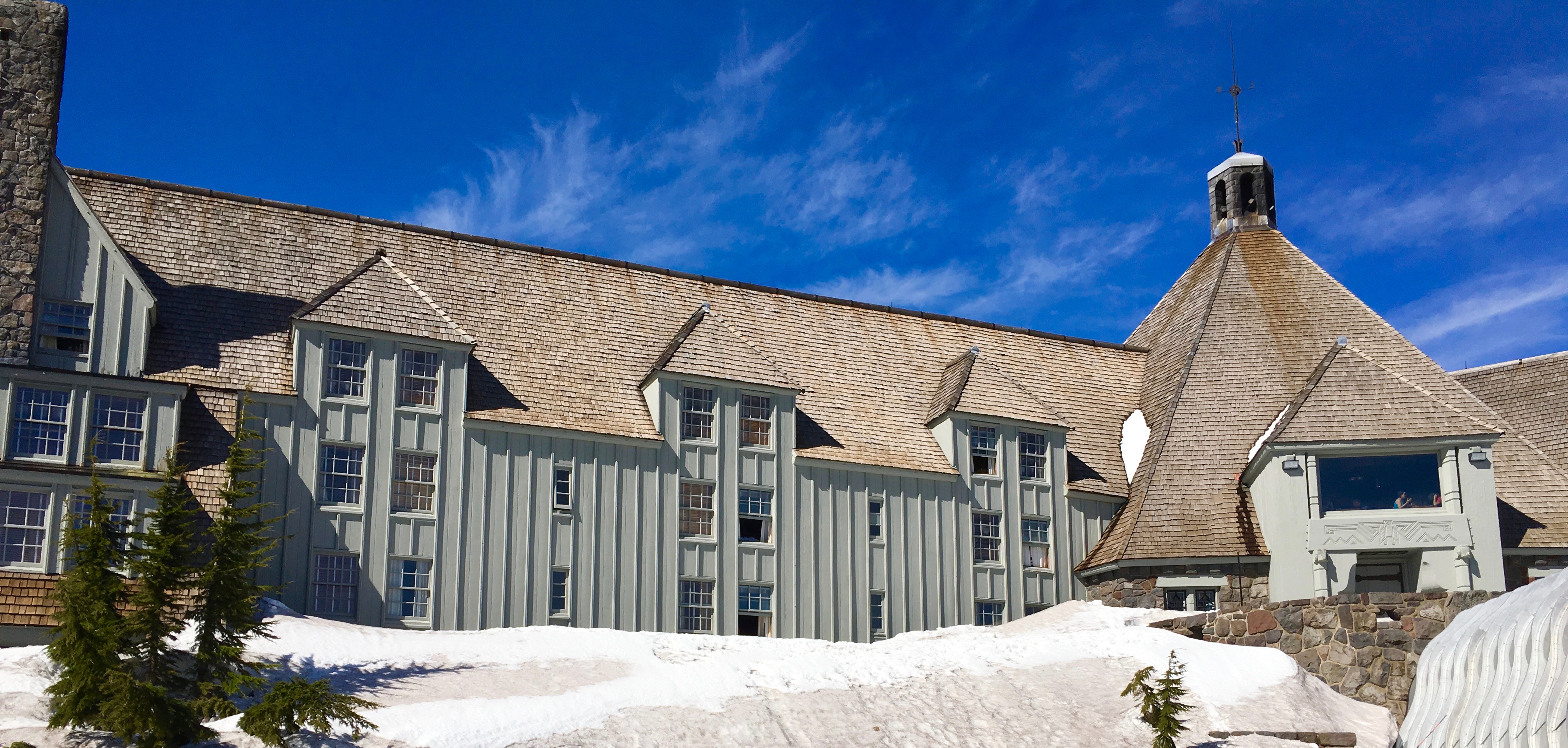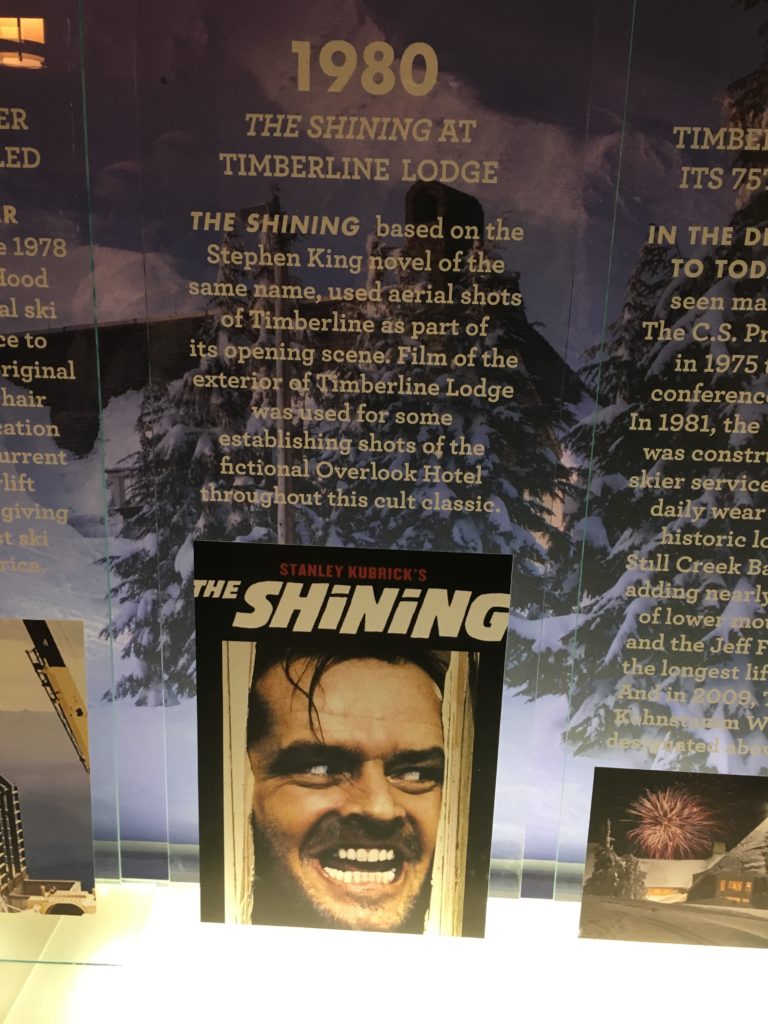 After a short drive down the mountain, we zoomed over to the Columbia River Gorge, a stretch of windy road whose many vistas always include a waterfall or two.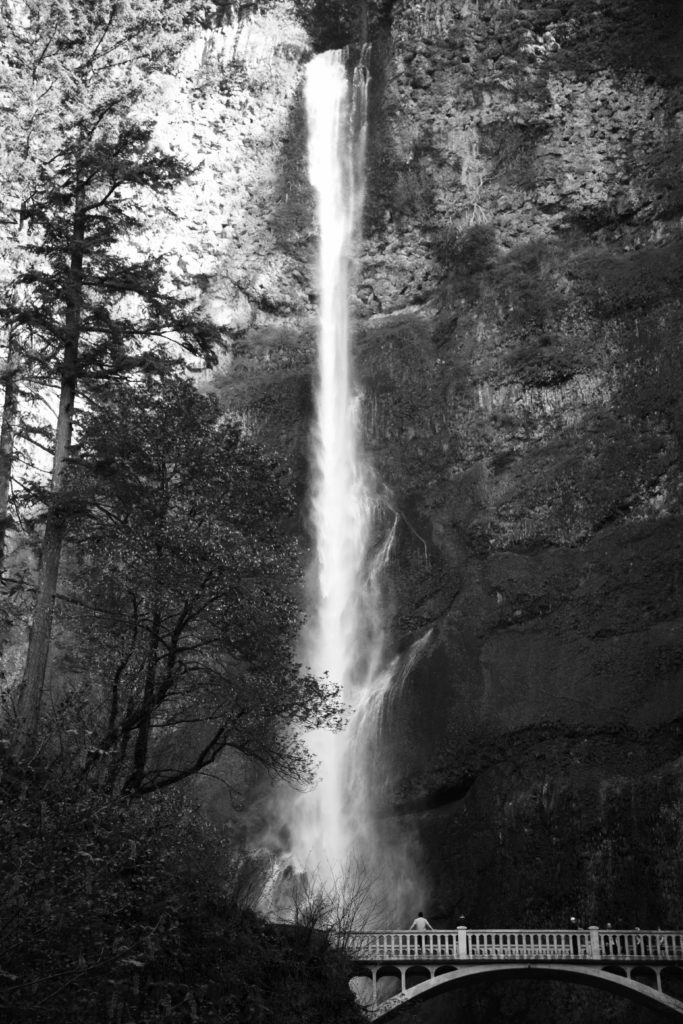 If you saw or read Wild, you might recall that Cheryl Strayed completed her trek by crossing the gorge's famed Bridge of the Gods. Our last night in Oregon was spent in a Best Western under that very bridge.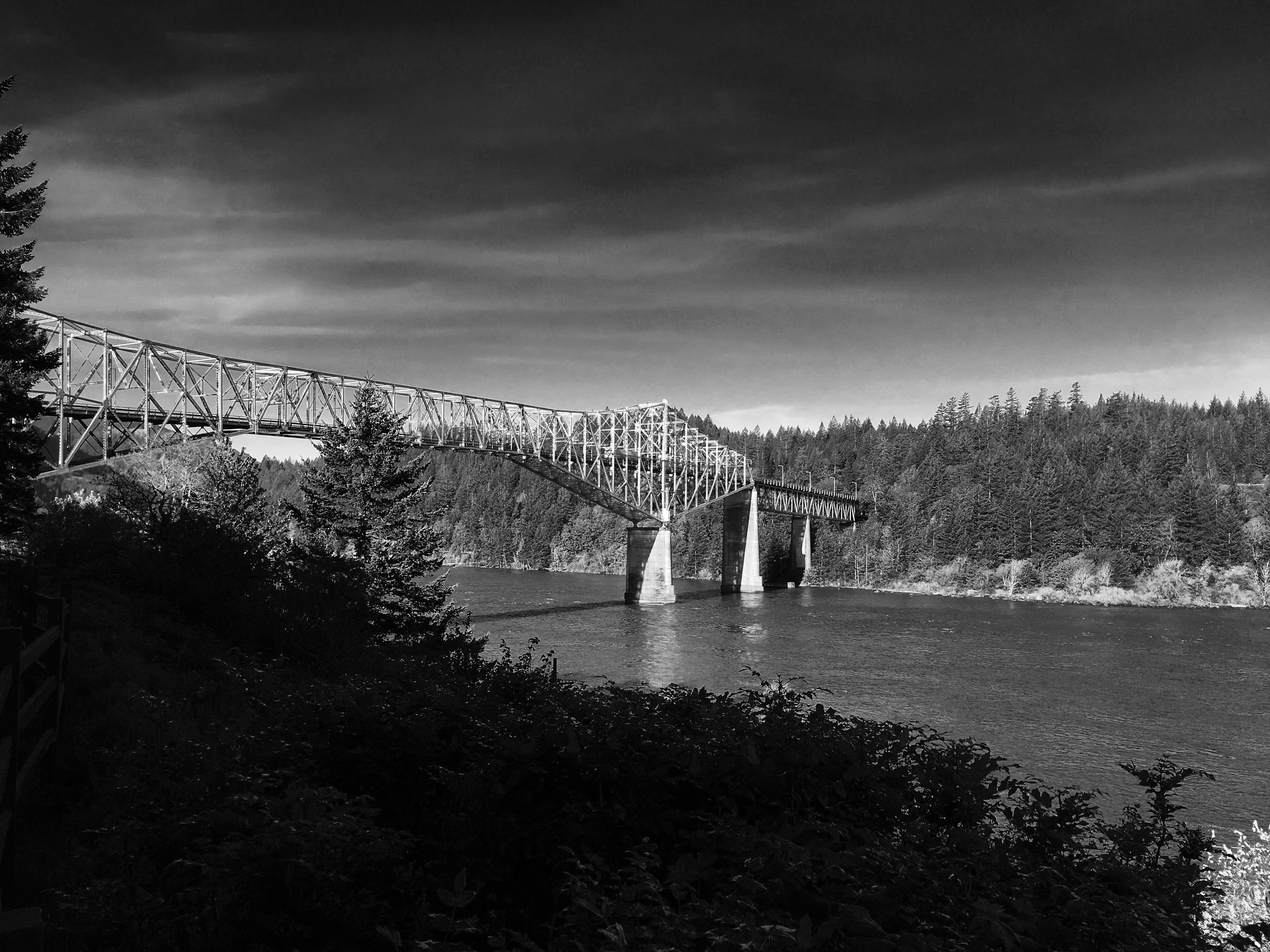 At first glance the rest of Oregon looks like anywhere else in the country, its two lane highways adorned with the usual assortment of strip malls and farms–except some of those farms are vineyards and the strip malls sell weed.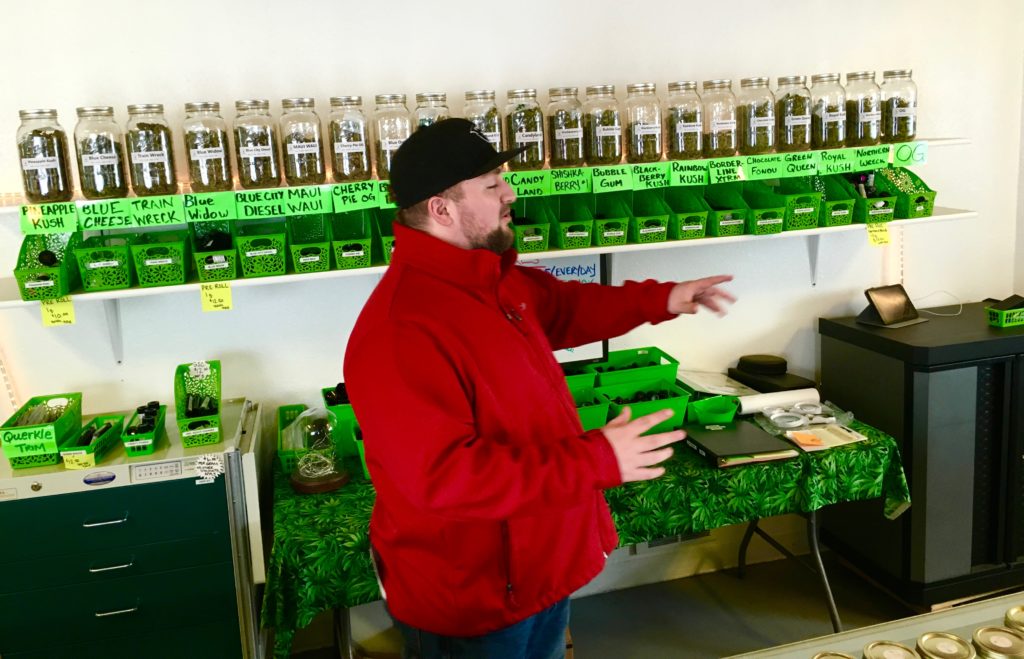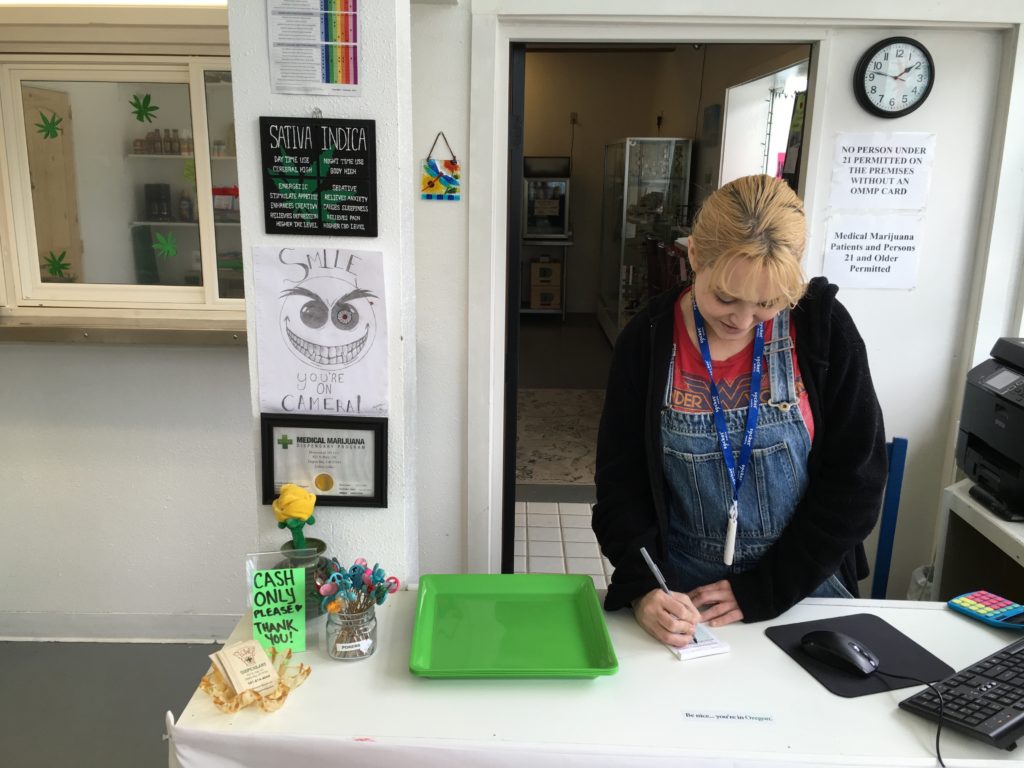 In the middle of the Oregon valley, we stopped at the Evergreen Aviation Museum, home to Howard Hughes's Spruce Goose. For us, the museum's most interesting inhabitant was this little Sopwith Camel, the plane my grandfather flew in WWI. Having grown up playing with models of this thing, it was fun to finally see one up close–even though compared to the Spruce Goose, it still looked like a toy.
The state's most famous destination is, of course, Portland, a town that apparently steals slogans…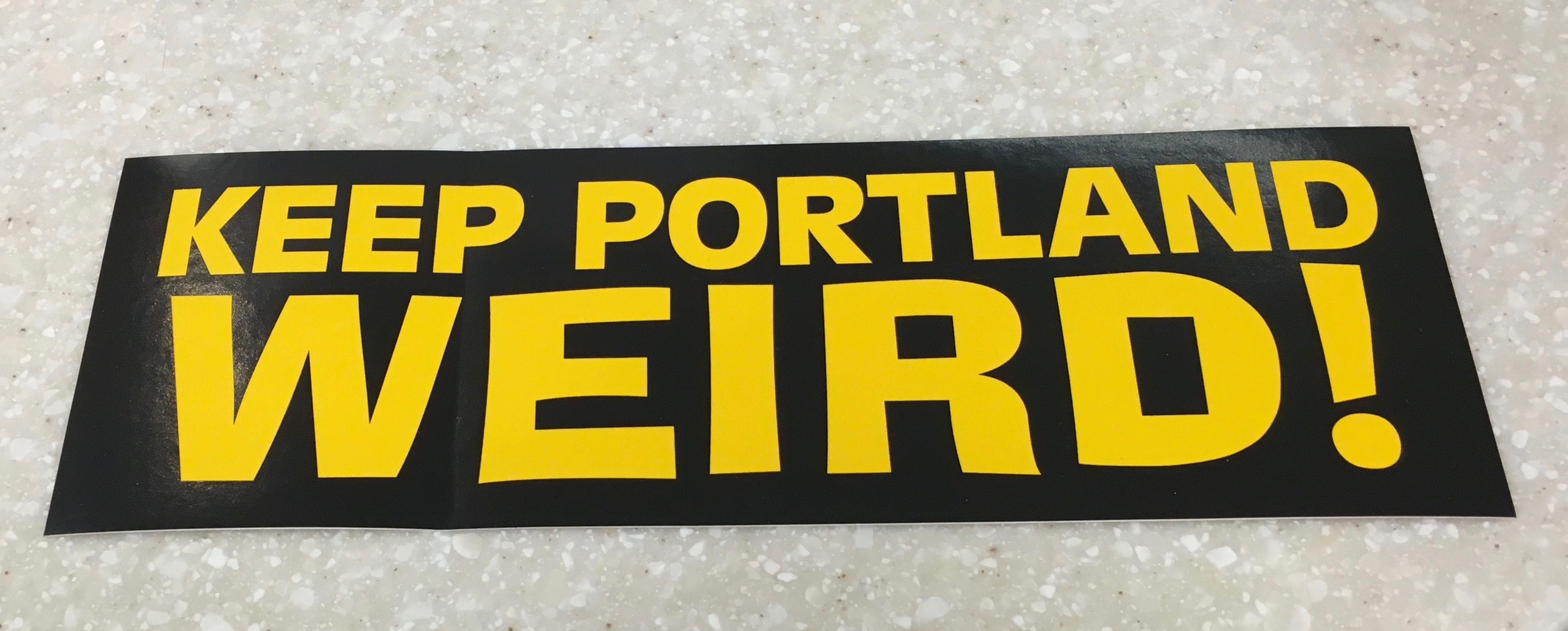 This trip really wasn't about Portland though. We only stayed there one night. Given its reputation as a hipster haven, we were pleasantly surprised to find among the beards, coffee shops, and health food stores spots like this…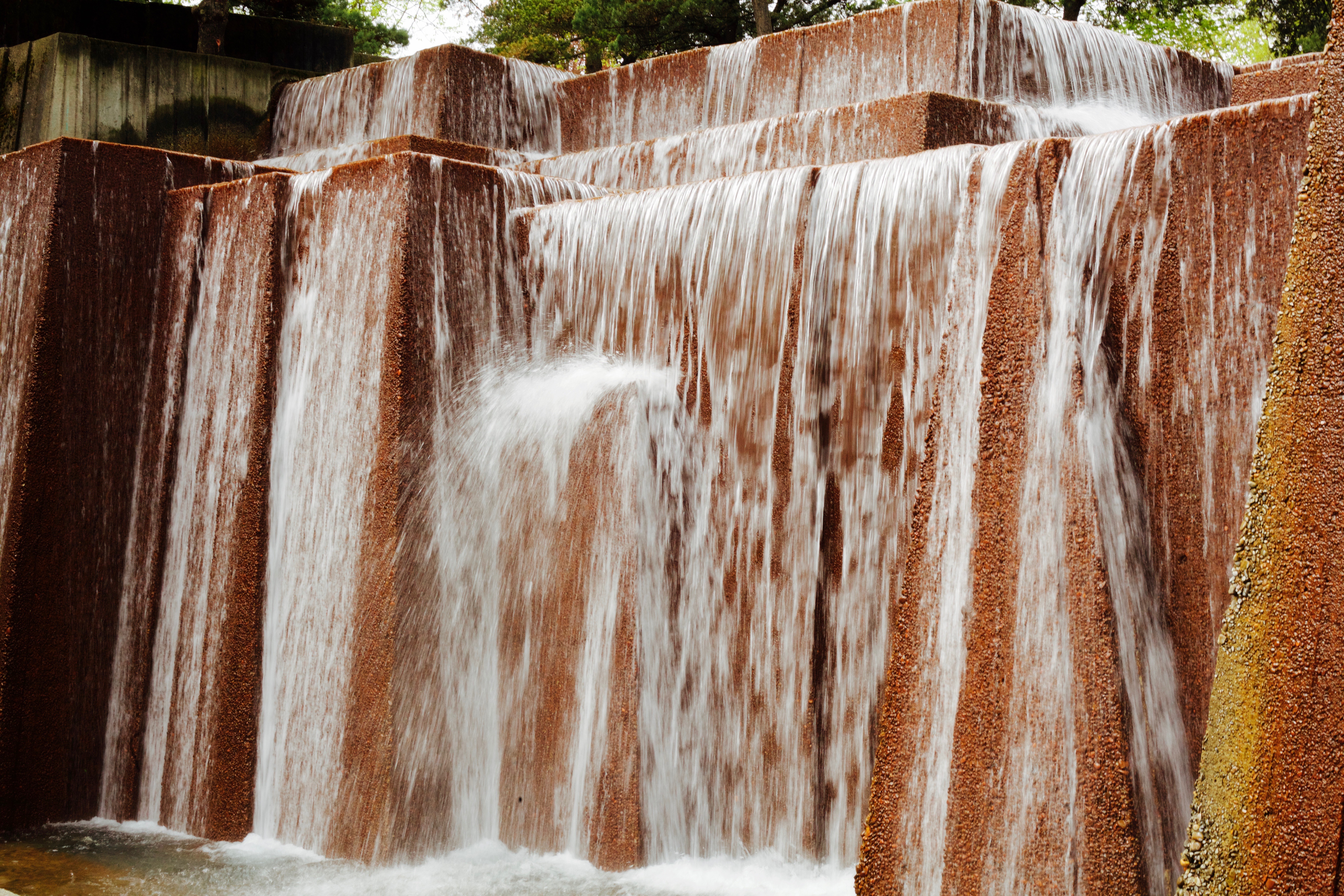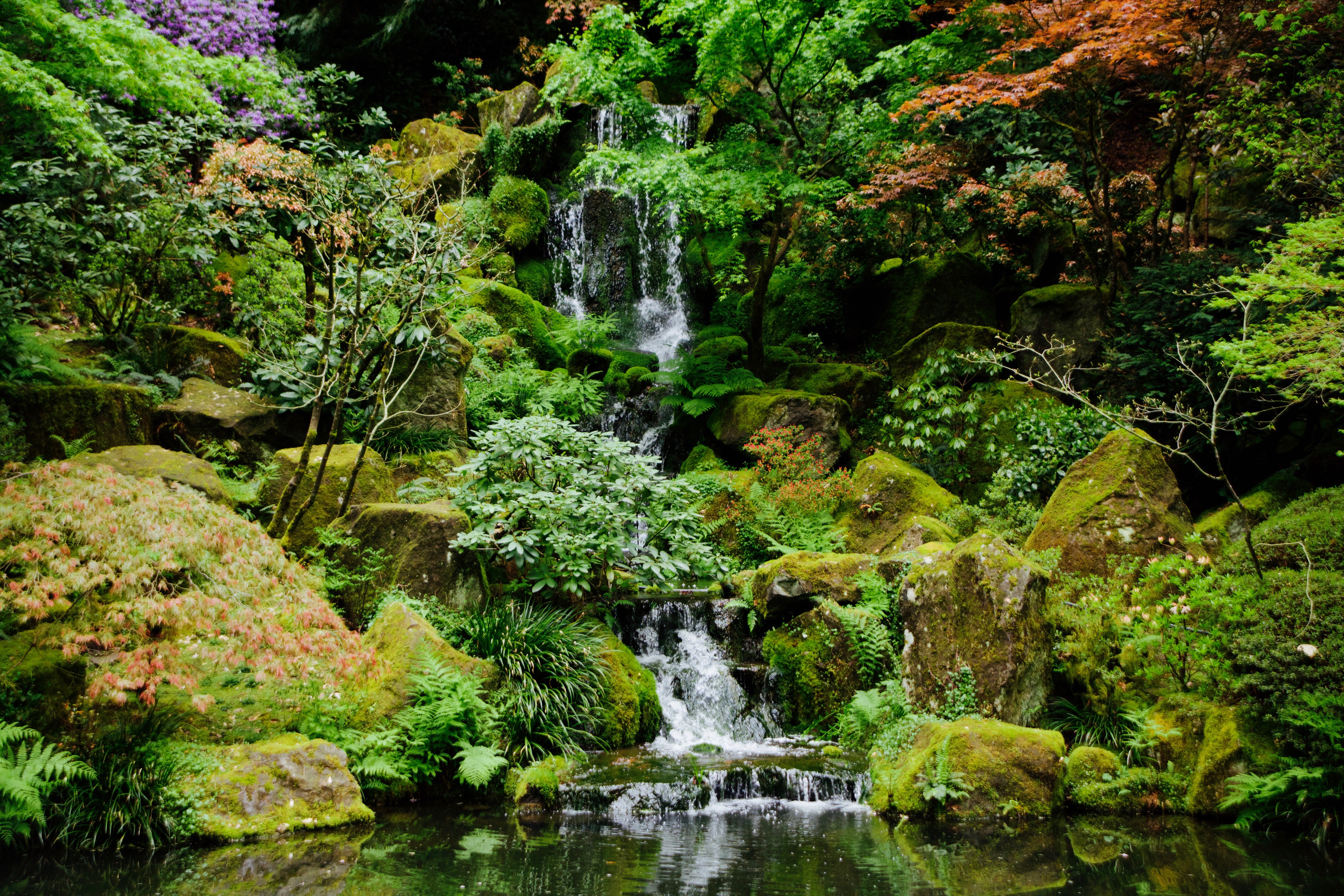 The sad irony in this being my first trip to Oregon in 40+ years is that most of my extended family lives there. While celebrating my aunt's 90th birthday, I counted 20 family members present, and that was just my mom's side of the family. Later in the week, we saw my dad's half-brother Jim for the first time since I was a kid. Since he now lives in a hospice facility for patients with advanced dementia, most of that visit was spent watching him comb through a photo album, probably unaware that we were even there.
His photographs were fascinating though. Jim worked as a professional photographer and also served in WWII. His collection of photos taken while stationed in the Pacific were so interesting that I stood over his shoulder snapping phone pics while he talked. Here's an old war photo of him (right).
One sour note. While on the coast, I slammed my rental car into a pole. This would be the one time I declined full coverage too. Goodbye, $500 deductible. Word to the wise: accept the coverage!