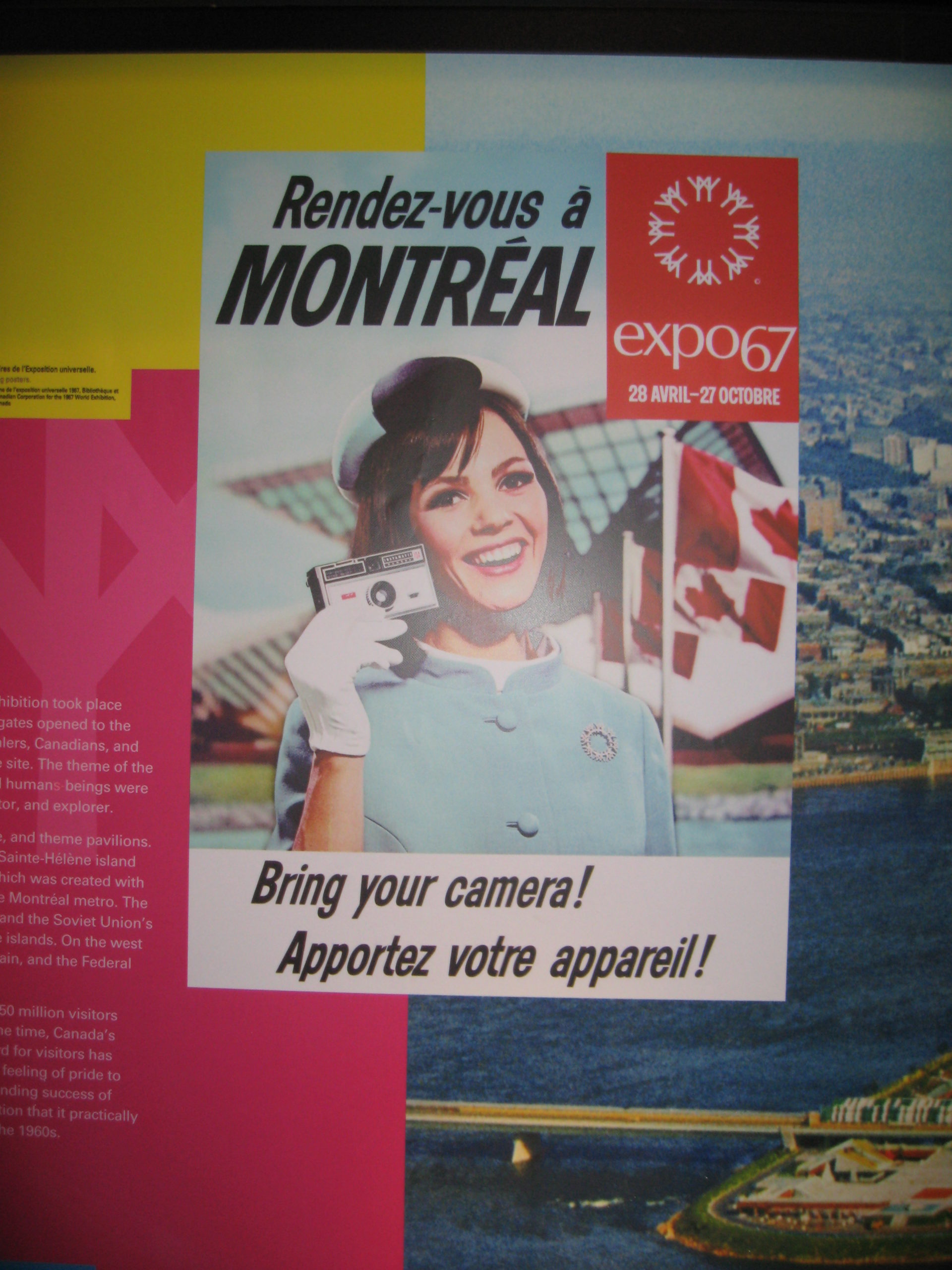 This is ultimately going to be about music, but may I start by talking about food? Montreal, one of my favorite cities on planet earth, is a town committed to decadent eating, famous for wood-fired bagels with center holes the size of your fist and pommes frites with a dipping menu. A dipping menu! (I'm a rosemary garlic man myself.)
It's not all junk food though. A stroll through the artsy Le Plateau district finds swanky eateries adorned with doorframe menus making a siren call like go-go dancers outside a burlesque hall. And then inside you spy the laughing, beautiful patrons bathing in blood red glasses of Burgundy. Oh my credit card, oh the bathroom scale a week later…
It's a city of parks too, where Quebequoi men lawn bowl among spasms of sun-soaked youth scribbling poetry into black journals. Young and old, wrinkled or taut, everyone celebrates sunlight. During these blissful summer months, Montrealers saunter through their glorious city like teenagers on a first date. The town boasts an embarrassment of cafes, live music venues, and even little shops to buy cute Montrealan keepsakes. Montreal is Paris without the price tag. Just don't tell them that–they hate Parisians.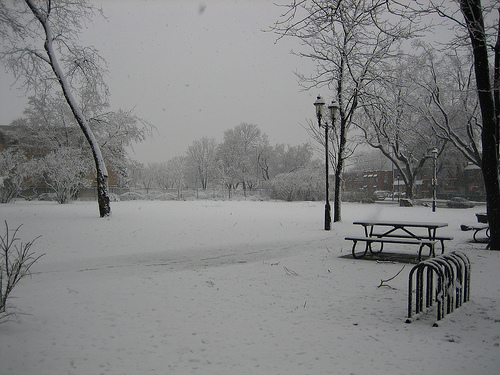 But among all these splendors lurks a seven month Siberian winter in which temperatures can plummet to -25F. That's pre-windchill. In the winter, the mighty St. Lawrence turns into a sheet of ice and the locals hibernate. And drink heavily. So best not to visit between October and May–unless you like this sort of thing.
Montrealans deal with the hardships because they can. They're tough cookies, one and all. Perhaps the homicidal weather suits their separatist mindset, something to give the Quebequoi's license for flipping off the rest of Canada, France, and, of course, their southern US neighbors. They always have the promise of summer and Cirque du Soleil, after all.
Not surprisingly, a number of interesting bands have emerged from this icy metropolis. Most famously Leonard Cohen and Arcade Fire (OK Celine Dion too, but screw her). There's Wolf Parade, Chromeo, Karkwa, Clues, Grimes, The Dears, The Stills, and most recently, Blue Hawaii and Patrick Watson. But not Of Montreal who are in fact not of Montreal though they wish they were. Jazz, meanwhile, has the city to thank for Oscar Peterson, Paul Bley, and its annual Montreal Jazz Fest.
So here's a tribute playlist: the bands of Montreal.
Keep the Car Running……Arcade Fire
Be a Body……………….Grimes
Deux lampadaires……………Karkwa
Sparkle Market……………Blue Hawaii
Omega Dog……………..The Dears
Still in Love Song………….The Stills
Modern World…………….Wolf Parade
Quarry Hymns…………..Land of Talk
Crows……………………Clues
Mieux respirer………Karkwa
Patrick Watson………Words in The Fire
(Karkwa gets two tracks because they're particularly awesome)