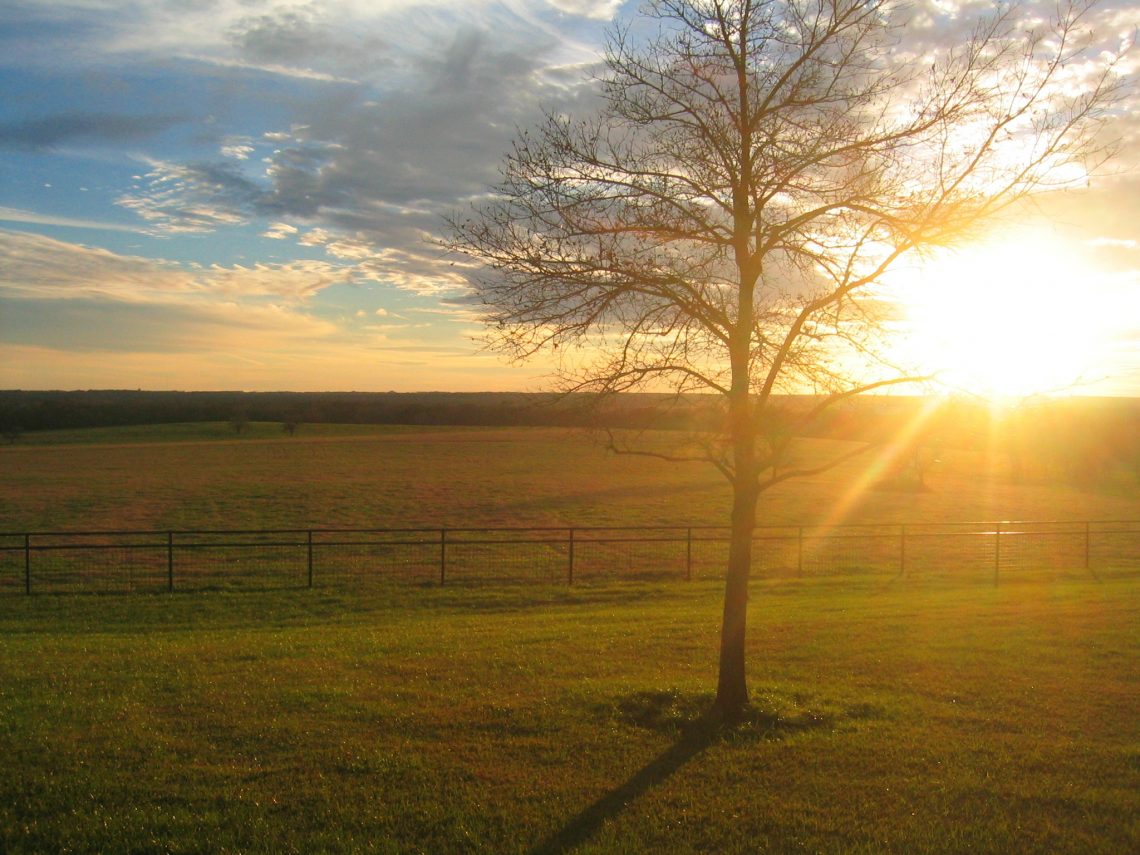 I Once Had A Bar in Texas
The story of an urban couple's hasty exit to the middle of nowhere…
The dot.com gold rush transformed us into hardened New Yorkers. We could blissfully tune-out the stench of hot summer garbage, the crush of commuters in subway cars, the zeitgeist of the bleeding edge. These annoyances were all tolerated because of the upsides. After all, Manhattan could be as magical as a season's first snowfall. But by our eighth year the glamour had waned. And we grew to hate the snow.
Urban fatigue is the primary reason New Yorkers buy homes in New Jersey and vacation shares in the The Hamptons. Our remedy, on the other hand, was so absurd that no one, and I mean no one, could make sense of it. The plan was simple. We would buy property somewhere in rural America, convert that property into a restaurant-bar, and live there happily ever after. Our friends feigned support, but the unspoken consensus was that we had lost our minds.
After months of hunting we eventually found an unloved masonry building sitting idle on the town square in a small hamlet between Houston and Austin. The interiors were nothing short of cavernous and price was bargain basement: it was perfect.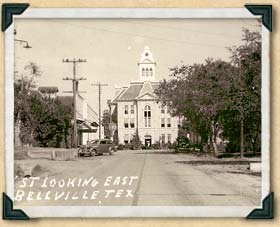 We gradually learned the building's erratic history from local historians. It began as a mercantile trading post in 1892, but by the second World War, the local newspaper took over. Under a sea of green hanging lights, journalists churned out copy while across the room typesetters assembled the layout. A customer would later show me a photo of his father standing at a printing press in a spot now covered by our ice maker.
After the paper vacated, the property changed hands often. A famous country singer lived there in the '80s, habitually drunk, no longer able to perform. Throughout these recounts, we were warned that it might be haunted, because every small town build of that vintage oozes apparitions (sadly it wasn't). The building had been most recently inhabited by a pair of women who collected grinning ceramic pigs.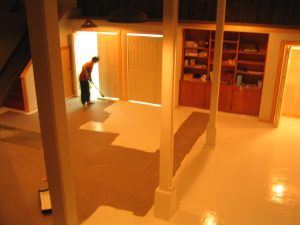 Our future bar wasn't beautiful at first but once Stephanie painted the vast concrete floors a glossy white, it looked like a New York loft. We would live in this room, under its sixteen foot ceilings with rows of printer's lamps hanging from the rafters. Whatever was leftover would become our bar.
The town of 4,982 no more understood what were up to, this life non-sequitur, than did our friends back in the 917 area code. The New Yorkers would quip "You're quitting your Madison Avenue director position to serve Bud Light to cowboys?" I wanted to explain that we wouldn't be serving Bud Light. Instead we would offer a selection of unusual beers, brands like Purple Haze, Oatmeal Stout, and Belhaven. I knew my answers would never sate my inquisitors, so I usually changed the subject.
Being suddenly (and voluntarily) unemployed proved far more traumatic than the actual move. It came in waves of panic followed by stinging embarrassment from all the ridicule. My wife's enthusiasm for the project helped lift my sagging spirits, but I often jumped out of bed at 3am to pace.
Then a miracle. A month after arriving, a former boss hearing of my departure called to offer a consulting opportunity in Nashville. It required I be onsite three days a week. The job also included a juicy salary, which we both agreed would more than compensate for the 700 mile commute and other discomforts.
We continued to adapt to the bucolic life of the Texas hill country. Two things stood out whenever our friends from afar visited (and many did). First, the scenery there was indeed idyllic. Gorgeous even. At the same time, the town itself was struggling. It came as no surprise to find the community completely segregated and with few exceptions, ultra-conservative. Weaponless New Yorkers driving small hatchbacks drew concerned murmurs from the natives. But we hoped we could enlighten their thinking, and of course, refurbish this enormous brick building with the leaky roof.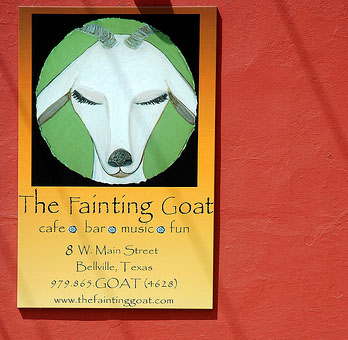 The name proved tougher to explain than our actual presence there. Behold, The Fainting Goat. Our reasoning, lost over the roars of laughter, would involve references to the names used by many British pubs — The Slaughtered Lamb, The Stag's Head, and so on. The rule: take a farm animal and give it an unfortunate circumstance. But ours was more innocuous; some goats actually faint. They're called Tennessee Myotonic Goats and they're hilarious. The natives didn't care about any of this minutia though. We lost them at Goat.
Intrigue grew for months as worked on our little spot. Rumors of an expansive, gilded nightclub circulated. When opening night finally arrived, swarms of townsfolk wedged their way through the door. The portion allocated to the business ended up being a mere 400 square feet. It might have made a better ice cream stand, or dry cleaner drop-off window, and clearly proved disappointing to the initial rush of patrons. Space issues notwithstanding, we had a bigger problem. On opening night we had yet to receive our liquor license so we had no choice but to give it away. Free Beer. In Rural Texas. For the next three weeks The Fainting Goat operated in this manner.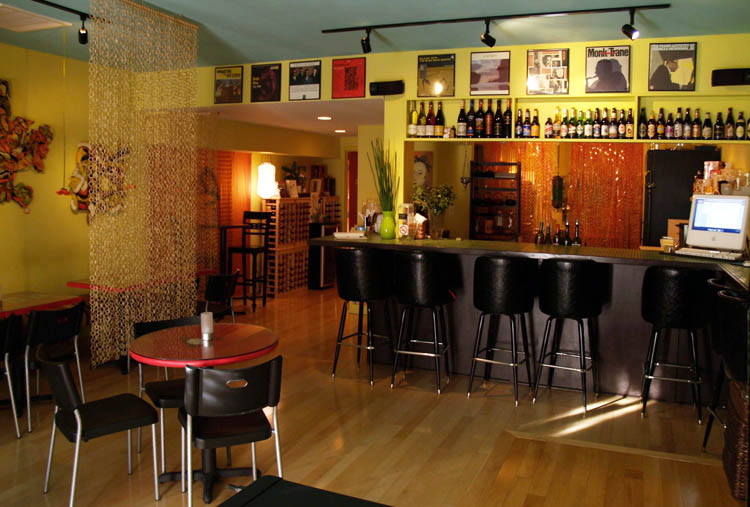 Once business settled in, the regulars proved charming and loyal. The late night crowd included two gentlemen, both of whom could be found snuffing down beverages from barstools. One was Bill, a part-time Sheriff, part-time Fireman, possessed with a passion for machine guns and alcohol. The other was the town's one openly gay male citizen, a lawyer named Lyle. Bill and Lyle would sit together, Bill ordering one exotic beer after another, Lyle futzing with our iTunes collection. They were friends to the extent that a gun-loving sheriff and a queer lawyer could be.
Bill would later surprise us with an ink drawing of a drunken goat he meticulously penned in honor of our establishment. But then he would turn to me and say things like, "Andrew, I want to take you out to the farm to shoot my machine gun. I took Sheryl out there, damn 'ner knocked her on her back!" Lyle, meanwhile, secretly added CDs like The San Francisco Gay Men's Chorus to our iTunes library flagging all of it with 5-star ratings to ensure maximum airplay.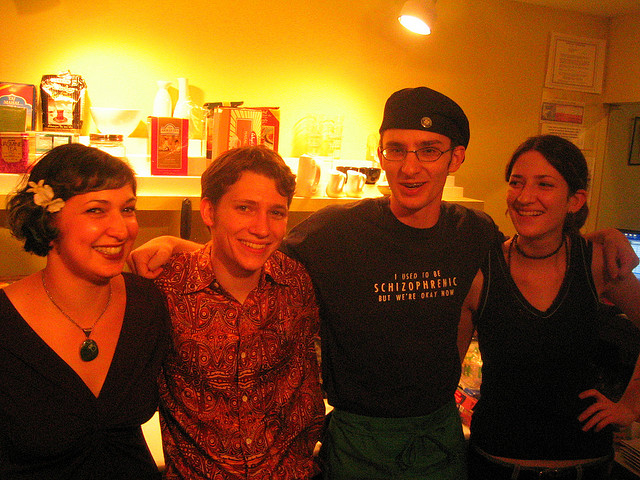 The Goat, as it became known among residents, featured live music. While Stephanie toiled away preparing delicious, mostly vegetarian entrees, I sat by the door playing piano. I usually hired musicians from nearby Houston to join me in this bizarre social experiment. We also encouraged our NYC Indie-rock friends to stop by on their tours. Some of those concerts were pretty amazing actually. And band merchandise sold like gangbusters among the high-school kids. We had a popular poetry night series on Sundays. We posted napkin art on the back wall. There was "Speak Like a Brit" night (the staff performed marvelously, even if it scared our patrons a bit). The menu was hand-drawn. A chalkboard announced the specials, but mostly got used for cartooning. We hired artsy high-school employees, one of whom had a knack for serving drinks without ringing them up but made us laugh so much that we didn't care. The dishwasher was our waiter's younger brother. They were all nerdy and wonderful.
The natives correctly surmised that we weren't just New Yorkers, we were liberal New Yorkers. In the age of "W," this reframed our clientele rather sharply. Instead of the farm hands and oil tycoons (of which there were many), we'd get the kids from the High School art and drama club. We'd get wives absent their husbands. Most men found our décor "sissy," our food "hippy," and our beer "unacceptable." We'd also get the suffering urbanite offspring of locals visiting for the weekend. "Oh, thank you for opening this place. It's like a little slice of Austin." Or New York, thank you very much.
Despite these perceptions, the city council invited me to join the Economic Development Corporation, a group of six who voted on funding requests from businesses. We said Yes to the guy who wanted to restore an old historic building and make it a restaurant (duh!). We said No to the local golf club in need of more golf carts. My wife played her civic card too, working during elections as the lone Democrat officer–a lonely job since the town voted 100-to-1 Republican.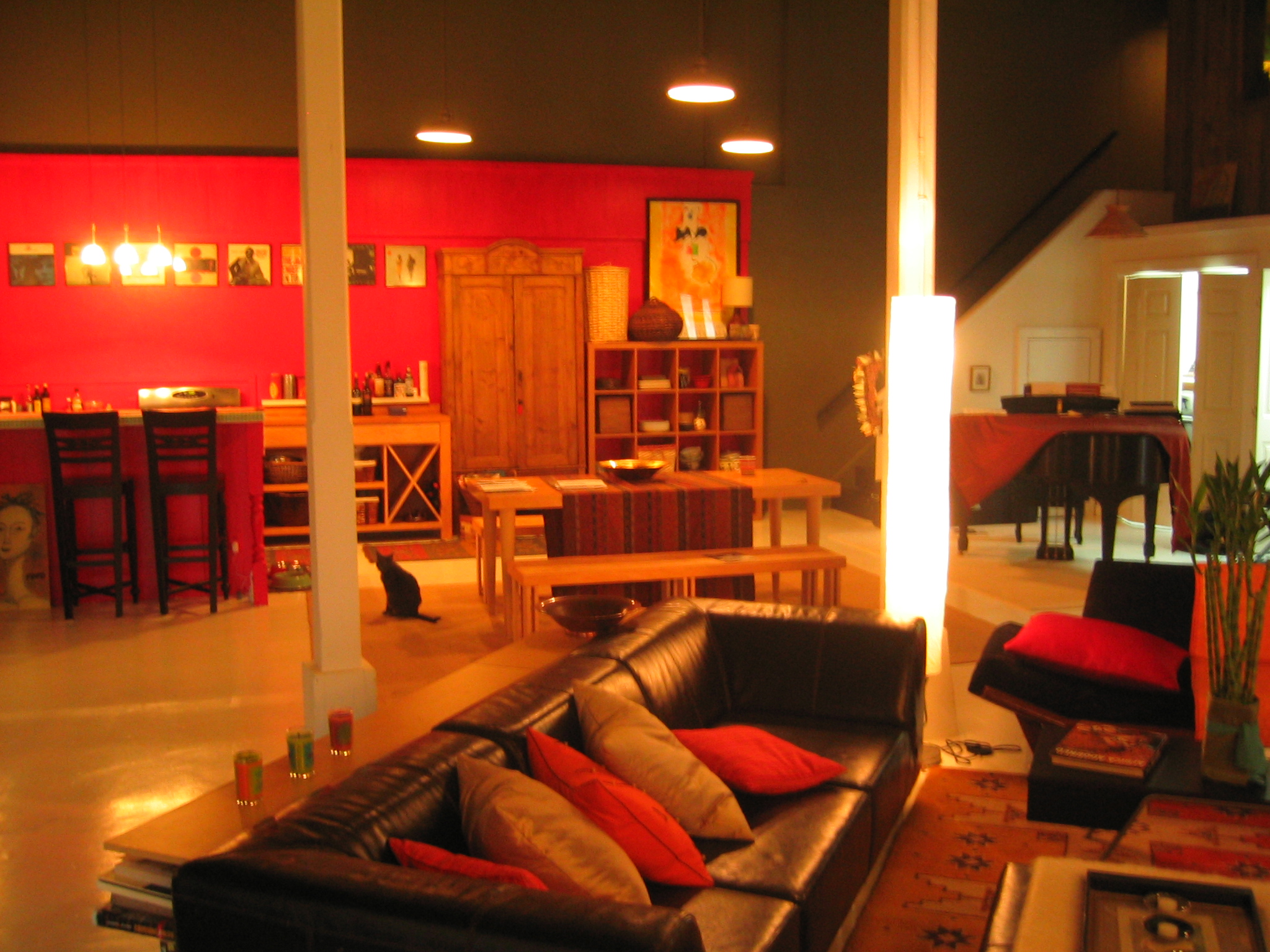 The Fainting Goat remained open for exactly twelve months. We opted not to renew all the licenses and insurance and instead move into Houston. It was time to resume city life. But reflecting on the experience, it's one that still brings us a great deal of pride. The pride of offering the first unisex bathroom in Austin county and being the first non-smoking establishment there too. The afterhours silly dance parties. The club's podcast series (way ahead of its time, thank you very much). The employee trips to the Menil. This little social experiment ultimately enriched both our lives and those of who joined us for the ride. To that end, none of this would have been possible without the wonderful staff and customers who supported us.
The building, massively renovated, sold six months later for nearly triple what we paid for it. We used the profits to help buy a nice home in the Houston where, if you look in our backyard, you'll find our bar sign hanging from the side of the garage.