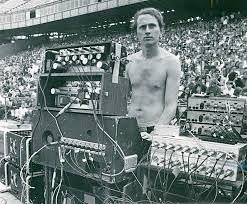 Bill Hanley single-handedly invented the modern concert sound system. In the Pre-Hanley Era (PHE), "concert sound" consisted of public address systems designed for sports announcers, not bands. Small speakers, the kind found in movie theaters, were flung about hither and yon; there were no monitors for the musicians to hear themselves, no guy lurching over a mixing console in the center of the arena floor. It was a time when performers and audiences alike suffered subpar sonics in larger venues.
Henley decided it was time to start building sound equipment to address this major shortcoming. His first big gig was at The Newport Jazz Festival, which radically improved things for both the audience and musicians. Word of his talents soon reached the boys from Liverpool who brought him on to support The Beatles during their last US tour, one he concedes was a lost cause — the wall of noise created by tens of thousands of screaming teenagers would eclipse even the largest sound systems. His pièce de résistance was at Woodstock in 1969. Hanley literally constructed the PA systems himself and ran sound throughout. In a nutshell, his work led to the birth of arena concerts, which in turn changed music forever.
His technical innovations include most of the components of a live sound system we take for granted today starting with the Front of House mixing desk, the stage monitor (the "wedge"), and the snake for running multiple mic cables through a single connector.
Genius. Maverick. Pioneer. And guess what? You can't find him on the Wikipedia. Major Wiki failure.
2021 update: he finally got a Wiki page!