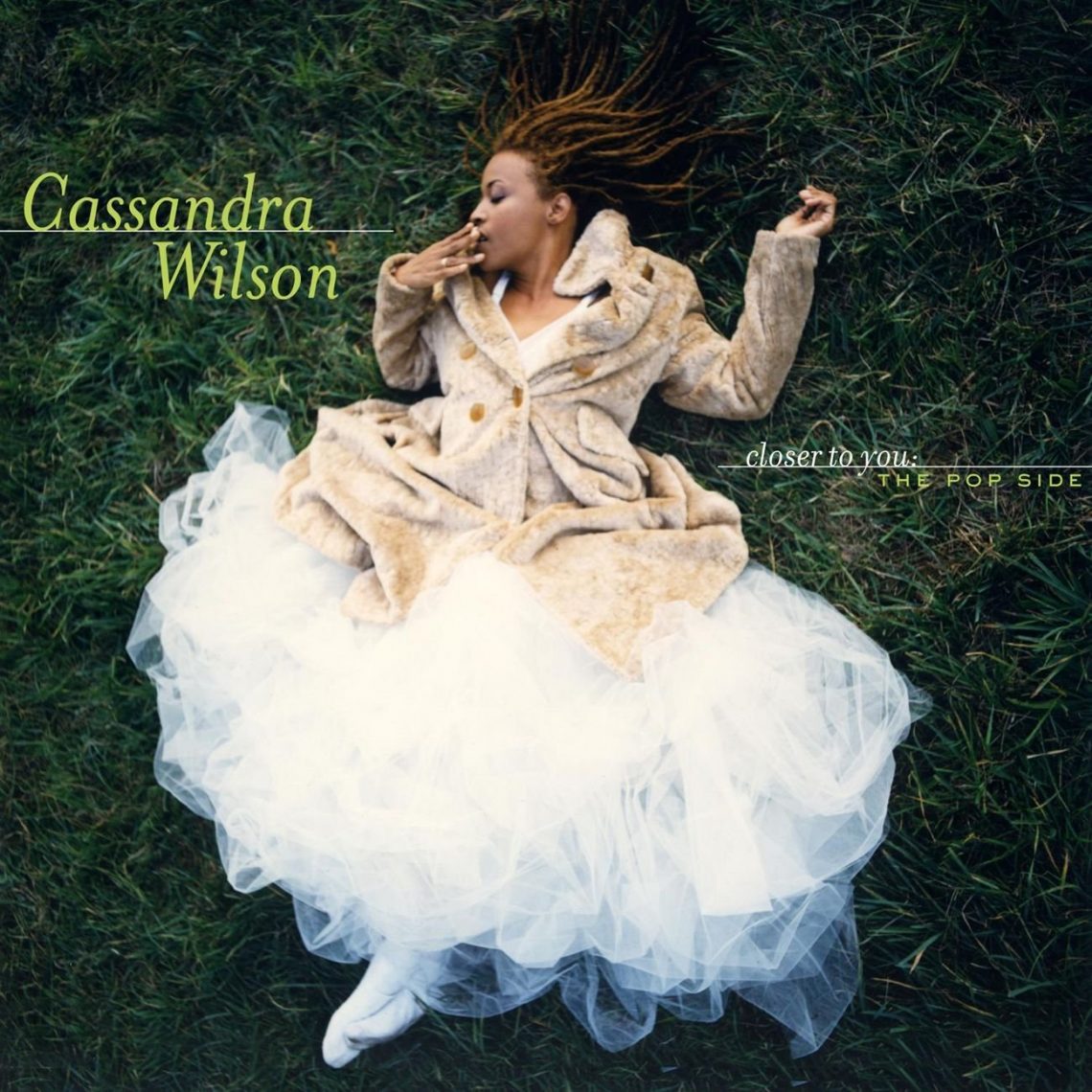 Review: Cassandra Wilson Closer To You: The Pop Side
Blue Note's upcoming compilation of Cassandra Wilson's pop covers, Closer To You: The Pop Side, may seem like a blatant attempt to capitalize on her eclectic catalog, but it's also a clever way to highlight an adventurous career. Ever since her breakthrough debut Blue Light, 'Till Dawn in 1993, Wilson has made a habit of weaving pop into the context of more lofty jazz repertoire. Packaged as a single entity, however, these excursions provide curious insight into the singer's early influences. Shameless homages to forgotten idols from Van Morrison to The Monkees sit along side the storytelling genius of Bob Dylan and Neil Young. The maddening blend also includes a smattering of country and unfashionable 80s pop. Being that we're in an era where jazz has become enamored with Radiohead and other hipsters, the thought of an established artist performing the music of Glen Campbell is, at the very least, intriguing.
Closer To You: The Pop Side includes most of Wilson's quintessential interpretations. "Tupelo Honey" is taken noticeably slower than Van Morrison's 1971 original and showcases a violin as the primary soloist. "Time after Time," from Traveling Miles, transforms a light pop hit into something full-bodied and undeniably gorgeous. Even the classic rock numbers on this set, particularly "The Weight," receive the same thoughtful eloquence as anything else found in Wilson's oeuvre. I only wish they had included "Black Crow" (from Blue Light, 'Till Dawn), a fascinating Joni Mitchell cover with Wilson's contra-alto providing contrast to the lilting soprano on the original.
Now about that Glen Campbell cover, "Wichita Lineman." It's actually a Jimmy Webb composition from his 60s heyday ("Up, Up, and Away" being another). As the last song on the CD, Wilson's emotive reading of the song's penultimate lyric "And I need you more than want you. And I want you for all time" provides the perfect closure to a remarkable set of music.
Take that, Thom Yorke.
Highlights: "The Weight," "Time after Time," "Tupelo Honey," and Glen Campbell's "Wichita Lineman"
Highly Recommended.
Track Listing: Love Is Blindness (U2), Time After Time (Cyndi Lauper), Fragile (String), Closer To You (The Wallflowers), Last Train To Clarksville (The Monkees), The Weight (The Band), Tupelo Honey (Van Morrison), Harvest Moon (Neil Young), I Can't Stand The Rain (Ann Peebles), Lay Lady Lay (Bob Dylan), Wichita Lineman (Glen Campbell)